Breakthrough home speaker combines smart tech with top audio quality, and HomePod will be controlled through voice-activation using Siri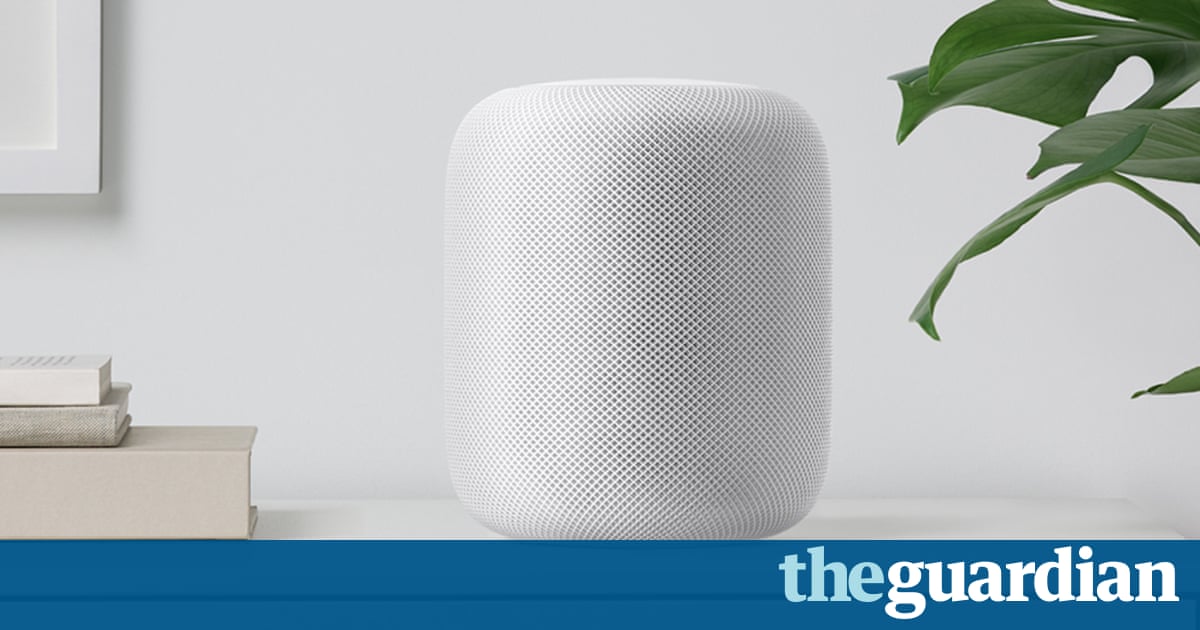 Apple is launching a smart home speaker called HomePod to compete with the Amazon Echo and Google Home devices, the company revealed at its annual worldwide developer conference.
The Cupertino company described the 7in device, which comes in white and space grey, as a breakthrough home speaker designed to rock the house. This means that Apple has placed an emphasis on audio quality, packing the speaker with an array of seven tweeters and a woofer as well as spatial awareness that detects its location in a room and adapts the output automatically.
In announcing the HomePod, Apple CEO Tim Cook said there were many companies making products for enjoying music in the home but none have nailed it yet. He mentioned wireless speaker systems such as Sonos that sound good but are not smart and other smart speakers (presumably a reference to Amazon Echo and Google Home) that dont sound great.
We want to combine this all, he said.
HomePod is controlled using Siri, the companys voice-activated personal assistant, which has, according to Apple, been trained to be better at answering questions about music such as Hey Siri, whos the drummer in this?
Apple reinvented portable music with iPod, and now HomePod will reinvent how we enjoy music wirelessly throughout our homes, said Philip Schiller, Apples senior vice-president of worldwide marketing.
The device can also be used to send messages, get updates on news, sports and weather and control smart home devices connected using Apples HomeKit.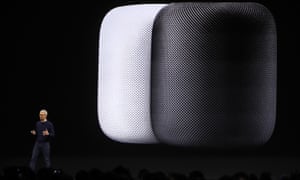 Read more: https://www.theguardian.com/technology/2017/jun/05/apple-homepod-speaker-amazon-echo-google-home