For Seoul citizens, the threat of armed conflict with Pyongyang seems remote but there are concerns about the unpredictability of Donald Trump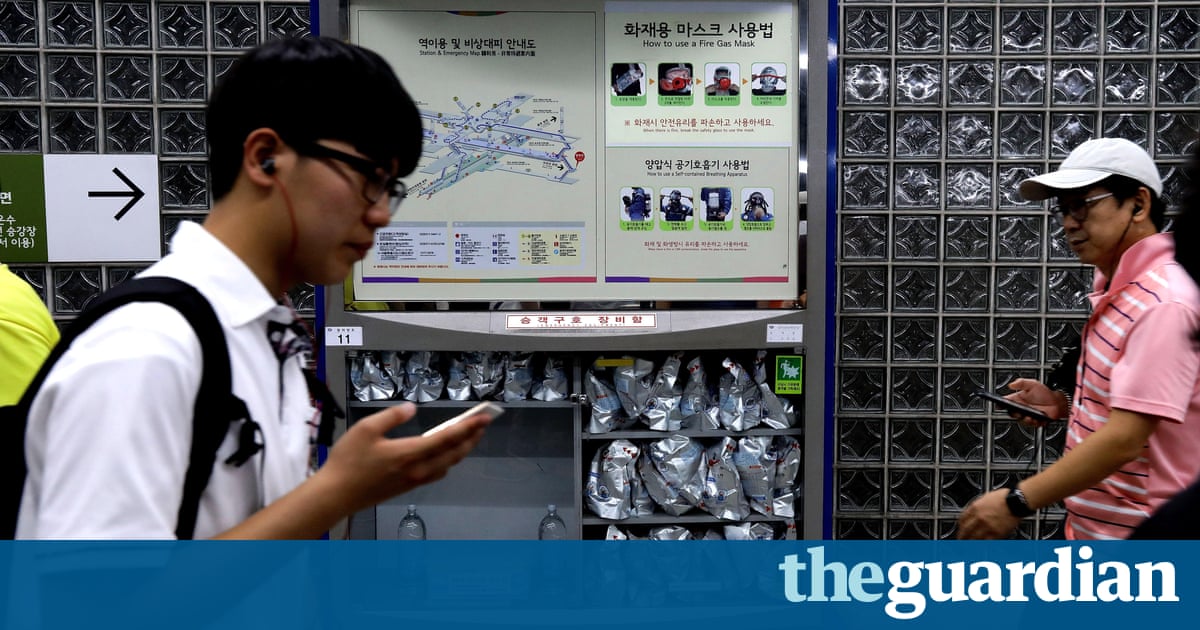 In the bars and coffee shops along Jongno, the historic avenue through the modern centre of Seoul, South Koreas capital, people talk of the difficulties of finding jobs, of rising prices and the stress of life in a booming city.
Young people are very uneasy, says Han Jung-min, whos found stopgap work in a trendy coffee shop on an alley just off Jongno while looking for a real job more commensurate with her college education. Its very depressing.
If theres one topic to which neither she nor anyone else is giving high priority, however, its the threat posed by North Korea and its missiles poised 40 miles to the north.
The prospect of an armed clash with North Korea seems about as remote to Han and just about everyone else here as that of a second Korean war. I think it will go on like this forever, she says. They will keep firing missiles and testing nuclear warheads. And then what? More talk, she shrugs. No one knows how long.
Armageddon may not be at hand, but concerns are rising that somehow something could eventually upset the equilibrium in which the two Koreas have uneasily coexisted since the end of the Korean war 64 years ago this month.
Much of the concern focuses on the unpredictability of Donald Trump. A lot of people are worrying that the US might conduct a pre-emptive strike, says Maeng Joo-seok, a conservative business consultant. That might be very dangerous to the security of the Korean peninsula. People are just watching.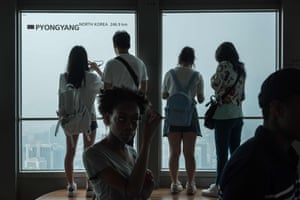 Read more: https://www.theguardian.com/world/2017/jul/08/south-koreans-north-kim-jong-un-seoul-donald-trump