Flooding across India, Nepal and Bangladesh leaves parts of cities underwater as storm moves on to Pakistan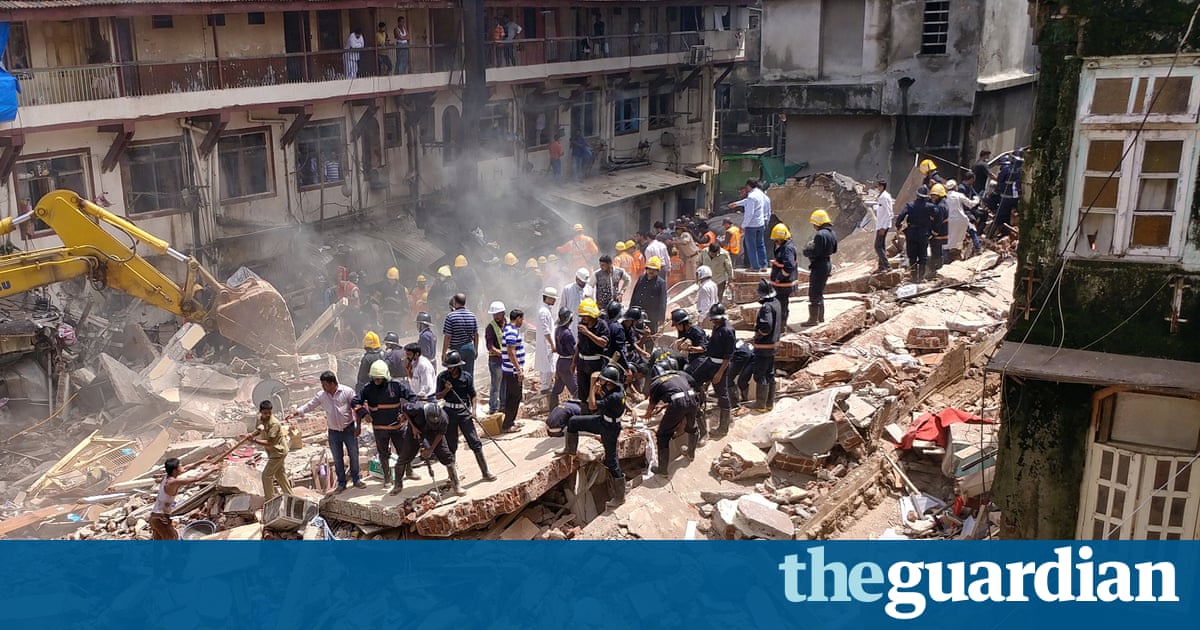 At least 21 people are dead and more than a dozen others trapped after monsoon downpours caused a building to collapse in Mumbai.
The four-storey residential building gave way on Thursday morning in the densely populated area of Bhendi Bazaar, after roads were turned into rivers in Indias financial capital. The city has been struggling to cope with some of the heaviest rainfall in more than 15 years.
Rescue workers, police and residents helped pull 13 people out of the rubble and were looking for those buried beneath. Authorities have advised people living in an adjacent building to evacuate after it developed cracks following the collapse.
The death toll could have been much worse, officials said, because the building, which houses a nursery school, collapsed half an hour before children were due to arrive at 9am.
Thousands more buildings that are more than 100 years old are at risk of collapse due in part to foundations being weakened by flood waters.
Across the region more than 1,200 people are feared to have died and 40 million are estimated to have been affected by flooding in India, Nepal and Bangladesh.
Vast swaths of land are underwater in the eastern part of the Indian state of Uttar Pradesh, where more than 100 people have reportedly died, 3,097 villages are submerged and almost 3 million villagers have been affected by flooding, according to officials. Army personnel have joined rescuers to evacuate people from the area.
The storm reached Pakistan on Thursday, lashing the port city of Karachi, where at least 14 people have died, and streets have been submerged by water. The countrys meteorological department forecast that the rains would continue for three days in various parts of Sindh province, where authorities closed schools as a precaution.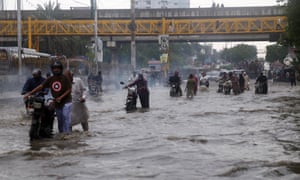 Read more: https://www.theguardian.com/world/2017/aug/31/south-asia-floods-fears-death-toll-rise-india-pakistan-mumbai-building-collapses