The Long Read: It seems like the concept of the biological clock has been with us forever. In fact, the metaphor was invented in the late 1970s. And it has been used to reinforce sexist ideas ever since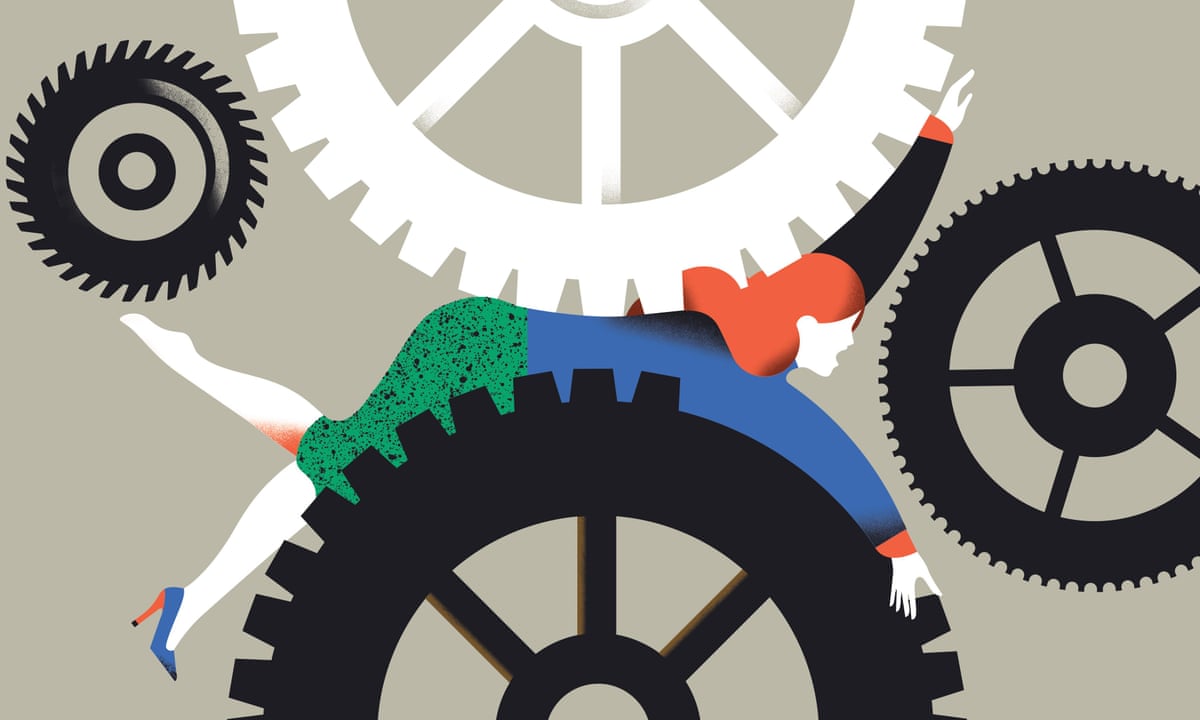 I wasted years with x! I have never heard a straight man say this. But when a woman does, after a breakup, everyone immediately understands what she means. We are raised to believe that female bodies are time bombs. Any relationship that does not work out which is to say, does not get a woman pregnant by a man committed to helping her raise their offspring brings her closer to her expiration date. At the stroke of midnight, our eggs turn into dust.
Women in many times and places have felt pressure to bear children. But the idea of the biological clock is a recent invention. It first appeared in the late 1970s. The Clock Is Ticking for the Career Woman, the Washington Post declared, on the front page of its Metro Section, on 16 March 1978. The author, Richard Cohen, could not have realised just how inescapable his theme would become.
His article opened on a lunch date with a Composite Woman who is supposed to represent all women between the ages of 27 and 35. There she is, entering the restaurant, Cohen began. Shes the pretty one. Dark hair. Medium height. Nicely dressed. Now she is taking off her coat. Nice figure. Composite Woman has a good attitude, too: The job is just wonderful. She is feeling just wonderful. But, then her eyes fall.
Is there something wrong? her date asks.
I want to have a baby, she replies.
Cohen insisted that virtually all of the women he knew wanted to have babies, regardless of the kinds of romantic relationships they found themselves in.
Ive gone around, a busy bee of a reporter, from woman to woman, he wrote. Most of them said that they could hear the clock ticking Sometimes the Composite Woman is married and sometimes she is not. Sometimes, horribly, there is no man in the horizon. What there is always, though, is a feeling that the clock is ticking You hear it wherever you go.
Within months, the clock was stalking career women everywhere. Ann Kirchheimer, a staff writer for the Boston Globe, reported that the beneficiaries of the womens movement, a first generation of liberated young ladies who opted for careers, travel, independence rather than husband, home, and baby are older now and suddenly the ticking of the biological clock is getting louder and louder. One woman Kirchheimer interviewed, a psychiatrist, jokingly diagnosed the affliction from which she and her other single friends were suffering as withering womb syndrome.
Americans were, at this point, primed to pay attention to stories about waning fertility. The birth rate had dropped precipitously over the previous two decades. In 1957, the average American woman had 3.5 children; by 1976, that number had fallen to 1.5. In the wake of the feminist movement, the development of effective oral contraceptives and intrauterine devices, and the legalisation of abortion, more and more women were delaying marriage and motherhood in order to pursue education and careers.
Even women who would eventually become mothers were waiting longer to do so. By 1977, 36% of mothers did not have their first child until age 30 or older. It was starting to look as if many women might put off motherhood indefinitely. Would this be the way the world ended? Not with the bomb but the pill?
The spate of stories about the biological clock sometimes alluded to these broad demographic trends and anxieties. But mostly, they focused on individuals. The media glamourised professional women who decided to have children while pursuing demanding careers, and warned women who put off having children that they would regret their diffidence later. (The idea that a woman might not want to become a mother at any point rarely came up.)
In February 1982, the actress Jaclyn Smith, one of the stars of the TV series Charlies Angels, appeared on the cover of Time magazine. She was wearing a loose blue dress, but clutched her rounded belly firmly. The New Baby Bloom the cover read. Career women are opting for pregnancy, and they are doing it in style. Inside, the author John Reed reiterated a warning that was becoming increasingly familiar.
For many women, the biological clock of fertility is running near its end, Reed wrote. The ancient Pleistocene call of the moon, of salt in the blood, and genetic encoding buried deep in the chromosomes back there beneath the layers of culture and counterculture are making successful businesswomen, professionals and even the mothers of grown children stop and reconsider.
The metaphor of the biological clock sounded less florid than the metaphors that followed, but it evinced the same determinism. Reed invoked the existence of a biological clock as proof that women could not venture too far from their traditional roles. He defined female life in terms of motherhood, or the failure to become a mother.
Even if women could now compete with men for high-paying jobs, and sleep around outside marriage, these articles implied, free love and the feminist movement had not changed the fundamentals of what they were. Women could dress up in trouser suits all they liked. In the end, their bodies would yearn for children.
This may have sounded like a description. It was an order.
---
The story of the biological clock is a story about science and sexism. It illustrates the ways that assumptions about gender can shape the priorities for scientific research, and scientific discoveries can be deployed to serve sexist ends. We are used to thinking about metaphors like the biological clock as if they were not metaphors at all, but simply neutral descriptions of facts about the human body. Yet, if we examine where the term came from, and how it came to be used, it becomes clear that the idea of the biological clock has as much to do with culture as with nature. And its cultural role was to counteract the effects of womens liberation.
First, conversations about the biological clock pushed women towards motherhood, suggesting that even if some of the gendered double standards about sex were eroding, there would always be this difference: women had to plan their love lives with an eye to having children before it was too late. Second, the metaphor suggested that it was only natural that women who tried to compete with men professionally, and to become mothers as well, would do so at a disadvantage.
The idea that being female is a weakness is embedded in the origin of the phrase biological clock. The term was originally coined by scientists to describe circadian rhythms, the processes that tell our bodies when we should rise, eat, and sleep. In the 1950s, the US air force began sponsoring research into how the biological clock worked. Soon researchers were racing to develop drugs that could eliminate the need for rest. The idea was that if we understood the body well enough, we could overcome its limitations. In the 1970s and 1980s the meaning of the term shifted to the way we use it now: a description of female fertility. But is being female a weakness that we believe professional women should want to cure?
At a time of dramatic social and economic change, the ways the biological clock was talked about reinforced old ideas about gender difference. Indeed, it exaggerated them, creating a sense that male and female partners were even more different than traditionalists of the 1950s had imagined. More and more women were breaking into the previously male world of well paid work. Nonetheless, conversations about the biological clock suggested that reproduction was an exclusively female concern.
Commentators such as Cohen and Kirchheimer warned female readers that they would feel increasingly panicked if they put off getting pregnant for too long. At the same time, they presented a set of supposedly timeless truths about masculinity that were rather new. They said that mens bodies programmed them not to want long relationships or offspring. Free of the time pressures that dictated the love lives of women, men had evolved to want no-strings sex. (In universities, at around the same time, the new field of evolutionary psychology was explaining that heterosexual human mating rituals were a compromise between males who wanted sex and females who wanted protection and had to rely on their nubility to get it.)
Never mind that surveys showed that, as recently as the 1950s, most Americans considered marriage and family the cornerstones of personal happiness. Experts of the 1980s agreed that men and women were destined to approach dating with directly opposing goals and very different privileges. The perpetual bachelor was ageless. But if the career woman hoped to catch a worthy partner, she had to plan her life meticulously.
By the mid-1980s, baby boomer women had become an army of clock-watchers, as the journalist Molly McKaughan called them. Her 1987 bestseller, Biological Clock, reported that women who otherwise held widely diverging attitudes were all consumed by the subject of having children. A few expressed remorse for having waited too long to begin their hunt for a father. However, most women had recognised early that they had to date strategically. Time can literally pass a woman by, McKaughan reflected, if she waits too long. There is no literature saying comparable things about these womens boyfriends.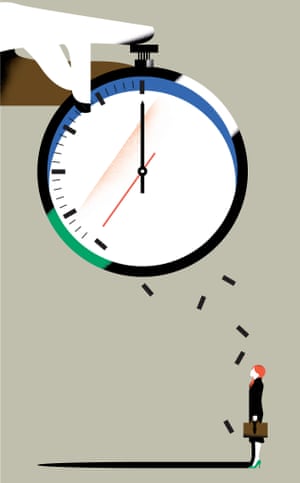 Read more: http://www.theguardian.com/society/2016/may/10/foul-reign-of-the-biological-clock