The Local Butcher Shop, a small business focused on sustainable meat, says deal struck in order to end months of protest amounts to ethical extortion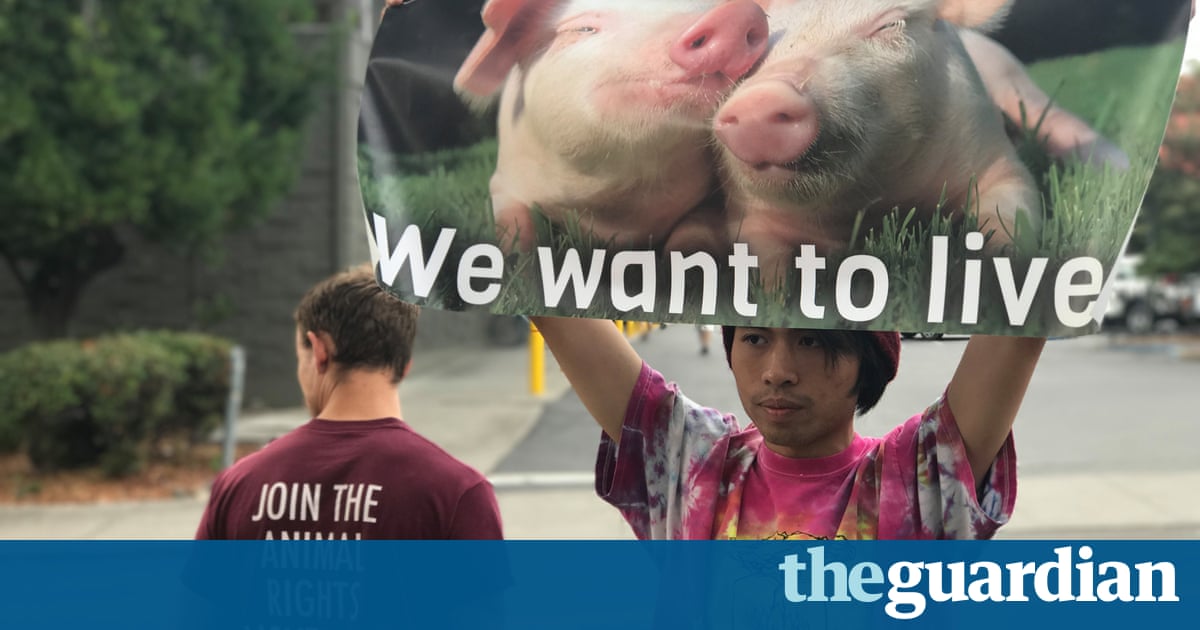 Feet away from the butchers carving pork loins and beef shanks, the owners of a California meat shop have installed a peculiar sign in their window: ATTENTION: Animals lives are their right. Killing them is violent and unjust, no matter how its done.
The odd poster seeming to discourage customers from buying their meats is the result of a months-long dispute between the owners of the Local Butcher Shop which sells locally sourced, sustainably raised meat and animal rights activists who have staged more than a dozen loud and gruesome protests outside the family-owned business in Berkeley.
With the placement of the sign, written by the activist group Direct Action Everywhere, the vegan protesters have agreed to cease their weekly rallies outside the shop, which sometimes involved nearly nude protesters dripping in fake blood and wrapped in plastic, along with recordings of pigs screaming inside a slaughterhouse.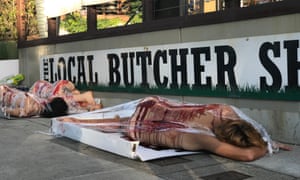 Read more: https://www.theguardian.com/world/2017/aug/03/vegan-protest-berkeley-butcher-local-shop-animals-rights